About Our Project: Echocardiography is the standard modality for evaluation of aortic stenosis (AS), but there are a number of challenges in estimating severity. We have developed an artificial intelligence (AI) system using deep learning from a very large echo database. Our AI system uses only measurement data, not images, and is able to accurately predict the severity of AS and future mortality risk. Our AI introduces efficiency gains, requires less measurements than a standard echo, and improves workflow.
About Our Team: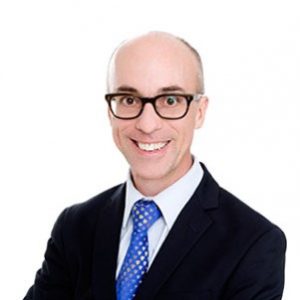 Professor David Playford, MBBS, FRACP, PhD, FCSANZ
University of Notre Dame, Fremantle
Professor David Playford is the Professor of Cardiology at the University of Notre Dame, and the Professor of Cardiology at the Mount Hospital, Perth. At Notre Dame he was awarded the Vice Chancellor's Award for Teaching Excellence, and coordinates the undergraduate cardiovascular teaching program. He is the Director of Cardiology at the Mount Hospital, Western Australia, including a specialist echocardiography laboratory and an advanced cardiac imaging fellowship. His private practice involves General Cardiology, Valvular Heart Disease, Heart Failure and Pulmonary Hypertension. He is a principal investigator of the National Echo Database Australia (NEDA), the largest echo database in the world, linked with mortality. NEDA is collecting echocardiography data from echo laboratories around Australia, and linking with mortality. He is also the Medical Director of Alerte Digital Health, a medical technology company focusing on artificial intelligence. Alerte is using big data from echo, ECG and sleep apnea diagnostic studies to automatically diagnose and predict risk in cardiovascular disease.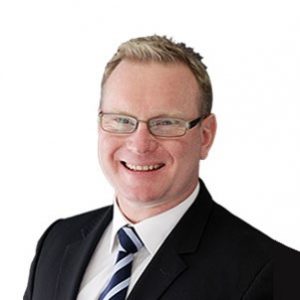 Professor Geoffrey Strange, BN, PhD
University of Notre Dame, Fremantle
Professor Geoff Strange is Professor within the faculty of Medicine at the University of Notre Dame. Geoff completed his PhD thesis in 2012 from Monash university, school of epidemiology, in Melbourne and is currently on the Cardiac Research team at The Royal Prince Alfred Hospital in Sydney. Geoff's research interests include Epidemiology, PHT, CHD and Echocardiographic imaging. Geoff has more than 50 professional publications including books, book chapters, and peer-review publications. Geoff Is the CO CI of the National Echo Database Australia (NEDA), established the Pulmonary Hypertension Society of Australia and New Zealand (PHSANZ) in 2011 and recently (2016) established the Australia and New Zealand Congenital Heart disease registry with colleagues from Surgery, Peadiatric and adult cardiology in which he is CI.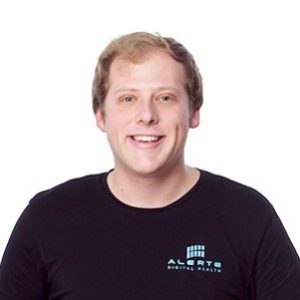 Edward Bordin, BSc, ME(Distinct)
Alerte Echo IQ
Edward joined Alerte after working in the Defence sector. During this time he worked with cutting-edge prototypes applying AI and sensor fusion to military applications. He also learnt valuable systems engineering skills working in the context of large, technically complex projects and safety-critical systems. Edward completed his Bachelor of Science (Software Systems) and a Master of Engineering (Mechatronics) at the University of Melbourne. He has a strong interest in AI and its potential to disrupt and revolutionise established industries.
Lyle joined Alerte DH in 2017 taking up a graduate position following completion of a Master of Mechanical Engineering at Melbourne University.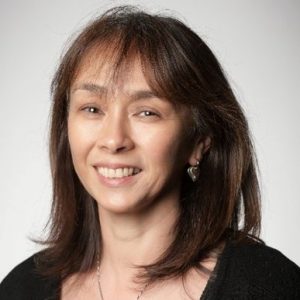 Bonita Anderson, DMU(Cardiac), MApplSc(Med US), ACS, AMS
The Prince Charles Hospital, Brisbane, Australia
Queensland University of Technology, Brisbane, Australia
Bonita is an Accredited Medical Sonographer holding a Diploma in Medical Ultrasonography (Cardiac), a Master of Applied Science (Medical Ultrasound) and the Advanced Cardiac Sonographer credential. Currently, she is a Clinical Fellow at the School of Clinical Sciences, Faculty of Health, Queensland University of Technology (QUT) and an Advanced Cardiac Scientist, Cardiac Sciences Unit, The Prince Charles Hospital (TPCH), Brisbane. Her career includes more than 30 years in clinical echocardiography and 15 years as an academic at the QUT where she was instrumental in the development and inception of the Graduate Diploma in Cardiac Ultrasound. She is also the author of two Echo textbooks which are widely used in many echocardiographic courses within Australia, Europe and the USA.