About Our Project: Acquiring a quality cardiac ultrasound image is highly non-intuitive and requires lengthy training and expertise. Globally, there is a huge need for ultrasound in many regions and care settings, but the lack of expertise in ultrasound image acquisition and interpretation is a major barrier to wider use of ultrasound modalities. Our solution is the invention of the Ultrasound Translator, a translator that bridges the gap between the ultrasound expert and the non-expert, novice user, based on the art of geometrical deep learning and artificial intelligence. It consists of both guided image acquisition as well as real-time automated analysis, and has the potential to improve workflow and patient care in both established echo labs and point of care settings.
About Our Team: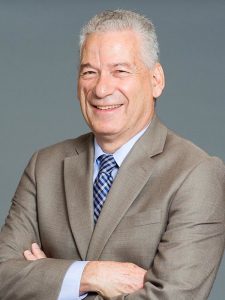 Achiau Ludomirsky, MD
Achi Ludomirsky is a Professor of Pediatric Cardiology and Pediatrics, and is the Associate Chair of Pediatric for Outreach at NYU School of Medicine.
Dr. Ludomirsky is a pioneer in fetal and pediatric heart imaging and one of the most prominent pediatric cardiologists in the country. He brings a broad vision and a commitment to excellence in patient care, education and advancing our understanding of heart disease in children.
Dr. Ludomirsky is known nationally and internationally for his instrumental role in the development of novel imaging and therapeutic procedures for fetuses and children with congenital heart disease, including transesophageal echocardiography, three-dimensional echocardiographic reconstruction and therapeutic ultrasound. He is also advancing the 3D printing of cardiac models from CT and MRI.
He served on multiple committees and was the president of the Society of Pediatric Echocardiography society (SOPE) as well as the chair of the Pediatric Council of the American Society of Echocardiography (ASE) for four consecutive years.
Yoram E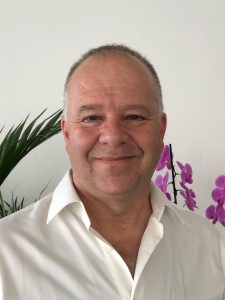 shel, PhD, MBA
Dr. Yoram Eshel has over 24 years of experience in the management of medical device companies in various medical fields including cardiovascular, emergency medicine, diabetics, cancer diagnostics, aesthetics, and lately ultrasound imaging. Prior to joining On-Sight Medical, Dr. Eshel was senior marketing director in Lumenis, a world leader in energy based devices. Before that, Yoram held founder and CEO positions in UltraShape Inc. and Anima Ventures Ltd. In addition, Yoram has served as CEO and board member in more than 10 medical device start-ups. Yoram holds a PhD degree in Mediclal Physics and an MBA, both from Tel Aviv University, Israel.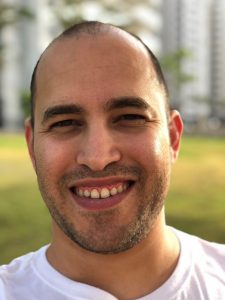 Itay Kezurer, MSc
Mr. Kezurer is Co-founder and CTO of On-Sight, developing the first "smart" hand held ultrasound transducer. An MSc graduate from the Weizmann Institute, Itay graduated cum laude in 2013 with a BSc in Electrical Engineering from Ben-Gurion University, and was honored with the best paper award at the Symposium on Geometry Processing in 2015.
In the last two and a half years he has been developing innovative deep learning algorithms in the applied math and computer science department of the Weizmann Institute of Science. Prior to that he worked in Elbit-Systems as an Algorithmic Engineer developing image-processing algorithms in MATLAB environment in order to simulate complex physical systems.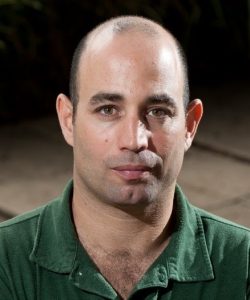 Yaron Lipman, PhD
Yaron Lipman is an associate professor at the Department of Computer Science and Applied Mathematics at the Weizmann Institute of Science, Israel. He did his PhD at Tel Aviv University and spent his postdoc at Princeton University. His research interests are in geometric modeling and processing, shape comparison and analysis, discrete differential geometry, and geometric deep learning. Yaron has received multiple awards for his work, including the Eurographics Young Researcher Award (2009), the Blavatnik Award for Young Scientists from the New-York Academy of Sciences (2010) the ERC Starting Grant (2012), and the ERC Consolidator Grant (2018).