About Our Project: In recent years, medical curriculums have emphasized the incorporation of point of care ultrasound (POCUS) into medical school as well as many residency programs, emergency, and critical care. This leads to many novice echo users, who may obtain images that suffer from suboptimal image quality and inconsistency, affecting the diagnostic values of the images. Our project aims to build an AI powered real-time assistant tool to help novice users acquire standard echo views with consistent image quality. This tool could help alleviate some of the labor-intensive supervision by another seasoned sonographer or echocardiographer to guide the novice users of echocardiography.
About Our Team: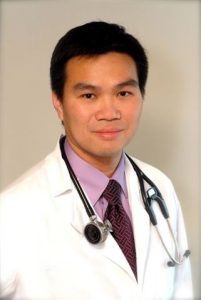 Chi-Ming Chow, MDCM, MSc, FRCPC, FACC, FASE, DBIM
Dr. Chi-Ming Chow is an attending staff cardiologist at St. Michael's Hospital and an associate professor in the Department of Medicine, University of Toronto. He has a B.Sc. in computer science from Brown University, a Doctor of Medicine and a M.Sc. in Epidemiology from McGill University. He completed his training at McGill University, and then pursued his echocardiography fellowship at Massachusetts General Hospital, Harvard University.
Clinically he is the Director of the Echocardiography Laboratory at St. Michael's Hospital. He is a past president of the Canadian Society of Echo (CSE) and the president of the Chinese Canadian Medical Society. His academic interests include medical informatics, ethnic differences in cardiovascular disease, new technologies in non-invasive imaging and using medical informatics to improve patient care. He has won multiple awards to recognize his teaching and innovation in medical education, and has authored multiple peer-reviewed journal articles and presented in international scientific meetings.
Ve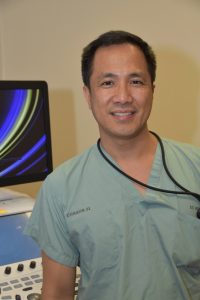 ne Evangelista
Vene Evangelista serves as the lead sonographer in training cardiology residents and fellows in the acquisition of echo images at St. Michael's Hospital, where he is also a senior tech. He is involved in a research study using echocardiograms to assess hockey players, and coauthored several journal publications. He co-hosted live sonographer sessions at the Canadian Echo Weekend, where interesting cases were presented.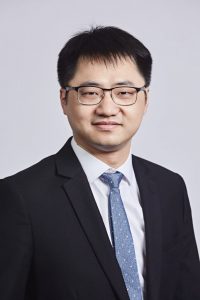 Qinghua Shen, PhD
Dr. Qinghua Shen earned his Ph.D in Electrical and Computer Engineering from University of Waterloo where his research focuses on optimizing resource allocation for e-health systems. During his Ph.D study, he was an intern at Apple, where he developed statistical analysis tools for biomedical signals. Dr. Shen was on the Top 10 list at the 2016 IEEE Signal Processing Cup. Dr. Shen and Dr. Chi-Ming Chow founded Cardio Square to develop hemodynamic monitoring solutions to empower physicians to manage critically ill patients in a reliable and risk-free manner.